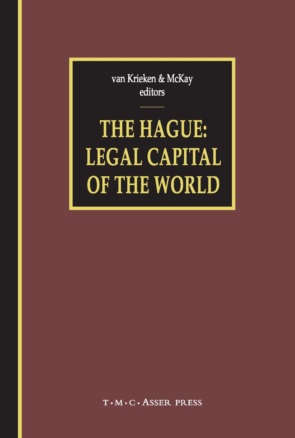 The Hague: Legal Capital of the World
2005
Order
Former United Nations Secretary-General Boutros Boutros-Ghali was the first to call The Hague the 'legal capital of the world'. Now, Peter van Krieken and David McKay in The Hague: Legal Capital of the World examine the city that hosts the world's main legal bodies. The book discusses the International Court of Justice (the 'World Court'), the International Criminal Court, the Yugoslavia Tribunal and the Organization for the Prohibition of Chemical Weapons, to name a few.
Throughout the book renowned experts offer clear expositions and incisive analysis, supported by fact sheets and key documents. Alongside the cases that make the headlines, the reader will discover lesser-known but surprisingly influential organizations, such as the Permanent Court of Arbitration and the Hague Conference on Private International Law. A rich introductory section adds historical context and legal essentials.
Specific to this book:
A testament to the vital important of the rule of law and the special role The Hague plays in promoting peace and justice
An indispensible addition for those interested in knowing more about international law, international organizations, arms control or dispute settlement
An excellent reference work that will be of interest to academics, practitioners and students
With Forewords by Bernard Bot, Minister of Foreign Affairs of The Netherlands; Wim Deetman, Mayor of The Hague; and Hans Corell, Former Legal Counsel of the United Nations and Former Judge of Appeal.
Available for download

Hague Legal Capital Table of Contents

Hague Legal Capital Forewords