CfP: Workshop on Ethics, Morality, and Artificial Intelligence
Published 13 March 2023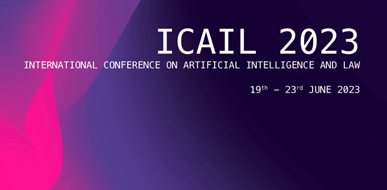 The DILEMA Project is organising a Workshop on Ethics, Morality, and Artificial Intelligence (EMAI 2023) which will be held in conjunction with the BEFAIR2 Workshop on Bias, Ethics and Fairness in Artificial Intelligence: Representation and Reasoning, during the 19th International Conference on Artificial Intelligence and Law (ICAIL 2023) held on 19-23 June 2023 in Braga, Portugal.
We invite submissions on the following topics:
– Ethical issues in knowledge representation and legal reasoning
– Formal and computational models of ethical reasoning in the legal domain (e.g.
using argumentation frameworks, case-based reasoning)
– Computational models of ethical decision making
– Computational models of moral reasoning
– Computational models of various ethical theories
– Moral decision-making frameworks for legal artificial agents
– Ethics, ontologies and legal knowledge representation
– Experimental implementation of moral and ethical reasoning systems into AI
driven devices
– Transparency of ethical decision making
– Value-based reasoning
– Implementation of ethics in machine learning-based systems
– Deep learning and data analytics applied to ethics in the legal domain
– Integration of data- and knowledge-driven approaches to model ethical decision
making
– Argumentation with values
– Ethical constraints for reinforcement learning models
– The models of evaluation of cases in the light of different values
The deadline for submission is 17 April 2023.
The full details of the workshop, call for papers, and submission procedure are available at: http://befair2.org