Panel Discussion on DSS and HMI at REAIM Summit
Published 25 January 2023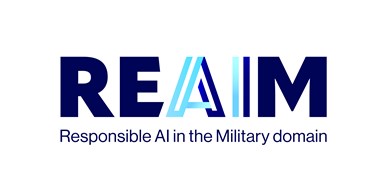 On 15–16 February 2023, the Netherlands is organising the REAIM international summit on Responsible AI in the Military Domain. As a trailblazing research project on responsible military AI, the DILEMA project team is looking forward to being present at the REAIM summit.
DILEMA Panel Discussion on Decision-Support Systems and Human-Machine Interaction
We will organise a session on the cutting-edge topic of Decision-Support Systems and Human-Machine Interaction, which builds on our ongoing research and interim findings. To register for the summit and attend our session click here.
International policy discussions around military applications of AI have heavily focused on autonomous weapon systems (AWS), while other existing and potential uses of AI in the military domain have received less attention. In particular, the increasing deployment of decision-support systems (DSS) raises a number of critical legal, ethical, and technical challenges. DSS are AI-based tools aimed at supporting and facilitating military decision-making based on the collection and analysis of large amounts of data. Due to their characteristics and functions, as well as the circumstances and context in which they are deployed in military operations, DSS raise important questions regarding human-machine interaction (HMI).
As highlighted in the GGE LAWS Guiding Principles: "Human-machine interaction, which may take various forms and be implemented at various stages [...] should ensure that the potential use of [...] systems based on emerging technologies [...] is in compliance with applicable international law, in particular IHL". This session seeks to develop insights on how to implement HMI in the context of DSS. The key question guiding the discussion is: How to ensure an adequate "quality and extent of human-machine interaction" in relation to DSS, in particular to ensure compliance with international law?
In order to answer this question, a multi-disciplinary group of experts will discuss how the use of DSS can erode the exercise of human control, and reconfigures the role and place of human decision-making and human agency. Furthermore, the session will explore the implications of the discussion on DSS and HMI for the design and regulation of such systems. Indeed, a solid understanding of the relationship between humans and technology is necessary to set requirements for the engineering of DSS and to develop regulatory frameworks that effectively address the challenges of AI.
The session will bring together experts from different fields in order to bring new insights and concrete perspectives on how to design and regulate for human-machine interaction in particular in the context of military DSS.
The session will explore the following questions:
How are DSS used (or envisaged) in the military context? What are key characteristics, and differences from the autonomous weapons narrative?
Why is it important to move the debate on military applications of AI beyond the narrow scope of autonomous weapons and "meaningful human control"?
Why is it important to focus on pre-deployment (design) stages in order to ensure effective human-machine interaction?
What are risks associated with DSS? How can systems supposed to support human decision-making end up replacing decision making of users/operators?
How can effective HMI design contribute to fostering the ability of human-machine teams to act in compliance with international law, in particular international humanitarian law?
What are the implications of and recommendations from our discussion for the international regulation and governance of military AI?
Speakers:
Dr Berenice Boutin (moderator), Senior Researcher in International Law (Asser Institute), DILEMA Project Leader
Dr Neil Davison, Senior Scientific & Policy Adviser, Arms & Conduct of Hostilities Unit, Legal Division, International Committee of the Red Cross (ICRC)
Dr Jurriaan van Diggelen, Senior Researcher in Military Human-Machine Teaming (TNO), ELSA Lab Defence Project Leader
Klaudia Klonowska, Researcher in International Law (Asser Institute), PhD Candidate (University of Amsterdam)
Dr Gregor Pavlin, Senior Scientist & Program Manager (Thales Nederland B.V.)
Taylor Woodcock (rapporteur), Researcher in International Law (Asser Institute), PhD Candidate (University of Amsterdam)
Meet the DILEMA Team
In addition, the DILEMA team will be present throughout the summit and available for meetings and exchanges of ideas. Get in touch by email at DILEMA@asser.nl or via our contact details here.