Dr Tomasz Zurek joins the DILEMA Team
Published 2 September 2021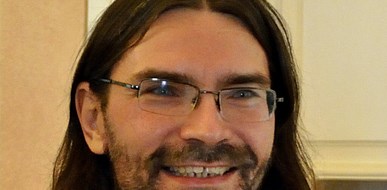 On 1 September 2021, Dr Tomasz Zurek joined the DILEMA Team as Postdoctoral Researcher in Computer Science. His research currently focuses on the representation of legal knowledge and modelling of legal reasoning and argumentation, especially the modelling of informal ways of reasoning.
Tomasz holds a master's degree in management (1999) and doctorate in computer science (2004; the dissertation concerned the utilization of artificial intelligence in banking). For a number of years Tomasz has worked as assistant professor at the Institute of Computer Science at Maria Curie Sklodowska University in Lublin, Poland (currently on sabbatical), successfully combining research and teaching. His recent activities also include a research visit at Swansea University (2020), the position of Artificial Intelligence Expert for Deep Clue sp. z o. o. (2020–2021), as well as work on grant projects and initiatives dedicated to sharing, supporting, and popularizing knowledge.
Tomasz has authored and co-authored over 50 peer-reviewed papers. He belongs to the International Association of Artificial Intelligence and Law and is a member of the steering committee of the ArgDiaP Association, whose main goal is coordination of the activities of the Polish School of Argumentation. Tomasz has also served as a member of the program committees of a number of renowned conferences and workshops devoted to Artificial Intelligence and Law.
Website: https://tomaszzurek.wordpress.com