Vacancy for a Post-Doctoral Researcher in International Law and Artificial Intelligence
Published 25 April 2022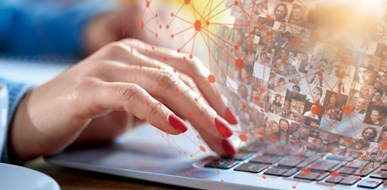 The Asser Institute invites applications for a:
Post-Doctoral Researcher 
in International Law and Artificial Intelligence 
Full-time (38 hours per week)
Starting date: 1 September 2022 
The post-doctoral researcher will join the research strand on 'Regulation in the public interest: Disruptive technologies in peace and security' within our Research Agenda 'Rethinking public interests in international and European law', and take part in the NWO-funded research project ELSA Lab Defence.
Disruptive technologies in peace and security
The research strand on 'Regulation in the public interest: Disruptive technologies in peace and security' conducts research on technologies that have disruptive implications for international security and international law, including military applications of artificial intelligence (AI), data-driven warfare, biochemical weapons, and conventional weapons or dual use technologies with a disruptive potential. Our research focuses, in particular, on the development of the international regulatory framework for the military and security applications of disruptive technologies. Two main lines of enquiry guide research within this strand. On the one hand, we question how legal norms and ethical values can shape technologies, and on the other hand we analyse how technologies challenge our legal norms and ethical values.
Current research projects in the strand include the DILEMA project (Designing International Law and Ethics into Military Artificial Intelligence), the I2RAMP project (Implementing International Responsibility for AI in Military Practice), and initiatives in the field of international arms control law.
ELSA Lab Defence
The ELSA Lab Defence is a research project addressing Ethical, Legal and Societal Aspects (ELSA) of AI in the defence sector. The project aims to develop an assessment and design methodology that helps translating ELSA into (socio-)technical requirements, and establishes a practical and pragmatic research, development and deployment process for AI-based applications. The project consortium is led by TNO and includes, next to the Asser Institute, the Delft University of Technology, Leiden University, the Nederlandse Defensie Academie (NLDA), and the Hague University of Applied Sciences. The ELSA Lab is funded by NWO under the synergy theme 'Human-centric AI for an inclusive society: Towards an ecosystem of trust'.
Within this project, the Asser Institute invites applications for a post-doctoral researcher to conduct research on the 'Contextualization and Implementation' of the ELSA Lab methodology. The aim is to identify ELSA-implications (e.g. compliance with international law and alignment with ethical values, as well as reliability and safety) of specific use-cases and contextual factors. Relevant factors may include human-machine teams on the battlefield versus in the decision room, ELSA in multinational operations, and domain specific ELSA (e.g. maritime, space, cyber). The post-doctoral researcher will uncover which contextual elements raise specific challenges for the ELSA framework, and thereby address blind spots in current academic research and policy debates. After mapping ELSA-relevant factors in a contextual framework, the post-doctoral researcher will identify salient and representative case studies against which the ELSA Lab framework will be tested. This will also serve as a ground to define, from an ELSA point of view, relevant parameters for exercises and simulations, and trainings on human decision-making and human-machine interaction in practice.
Key responsibilities
Conduct high-quality fundamental research on international law and (military applications of) artificial intelligence;
Develop and execute research and dissemination activities within the ELSA Lab project;
Publish articles in high-level academic journals;
Present research at academic conferences;
Engage with project partners and relevant private and public stakeholders (academia, policy, industry);
Contribute to the drafting of proposals to acquire research funding;
Work closely together with other researchers, in particular the DILEMA project;
Participate in the development and execution of the research, education, and outreach activities of the research strand;
Engage actively with the Asser research community.
Requirements
The successful candidate will meet the following requirements:
A completed PhD in public international law, with a focus on technologies of warfare, autonomous weapons systems, or artificial intelligence;
A solid knowledge of academic, policy, and technical debates surrounding AI and its military applications;
A track-record of academic publications;
A strong research interest in responsible innovation and governance of technologies in the public sector;
Experience or a demonstrable interest in interdisciplinary research;
Experience or a demonstrable interest in policy-oriented research and engagement with government and industry;
Ability to work both independently and as part of a team;
Fluency in English;
Command of the Dutch language is an advantage.
Application Procedure
The deadline to apply to this position has elapsed.