DILEMA Lecture by Dr Ingvild Bode
Published 4 October 2021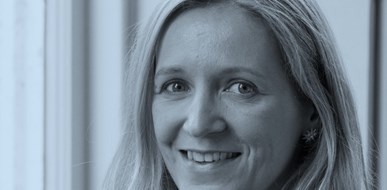 On 8 November 2021 at 15:00 CET, Dr Ingvild Bode (Centre for War Studies, University of Southern Denmark; AutoNorms project) will deliver a DILEMA lecture on the topic of 'Which Practices Shape Norms? Retaining Human Control over the Use of Force'. The lecture will be followed by a Q&A moderated by Klaudia Klonowska, PhD Researcher with the DILEMA Project.
Click here to register for this event. 
Abstract
The debate on autonomous weapons often characterises such systems as future problems in need of pre-emptive regulation. At the Group of Governmental Experts (GGE) on lethal autonomous weapons in Geneva, states parties therefore debate potentially codifying 'meaningful' human control as a new norm. But autonomous features are already part of weapons and have shaped how states think about human control. To understand where the substance of the emerging human control norm originates in, I argue that we need to conceptualise two processes of norm emergence that are primarily driven by verbal or non-verbal practices. Non-verbal practices of designing, training personnel for, and using weapons with autonomous features have incrementally shaped a diminished understanding of human control as appropriate and 'normal'. The verbal process has interacted with this emerging norm by ignoring it or, to a more limited extent, positively acknowledging it. As a result, it has discursively validated the emerging human control without scrutinising its content.
The lecture is based on Dr Ingvild Bode's ongoing research as part of the AutoNorms project and the recent policy report "Meaning-less Human Control: Lessons about Human Control from Air Defence Systems" (co-authored with Tom Watts) published in collaboration with Drone Wars UK.
About the Speaker
Dr Ingvild Bode is Associate Professor at the Centre for War Studies, University of Southern Denmark. She is the Principal Investigator of the European Research Council-funded project AutoNorms: Weaponised Artificial Intelligence, Norms, and Order (08/2020-07/2025). The AutoNorms project investigates how practices related to autonomous weapons systems change international norms, especially in relation to the use-of-force. AutoNorms investigates military, transnational, political and dual-use practices in China, Japan, Russia, and the USA.
Ingvild's research focuses on analysing processes of policy and normative change in the area of peace and security, especially in relation to weaponised AI, the use of force, and United Nations peacekeeping. Her research has been published by journals such as the European Journal of International Relations, the Review of International Studies, the Bulletin for the Atomic Scientists and a range of other outlets. Her most recent book entitled Autonomous Weapons and International Norms (co-authored with Hendrik Huelss) will be published by McGill-Queen's University Press in early 2022.
Previously, Ingvild was Senior Lecturer in International Relations at the University of Kent, Canterbury (2015-2020) and a Japan Society for the Promotion of Science (JSPS) International Research Fellow (postdoc) with joined affiliation at United Nations University and the University of Tokyo (2013-2015).
About the DILEMA Lecture Series
The DILEMA Lecture Series regularly invites academics and other experts working on issues related to the project to present their work and share reflections with a general audience comprising researchers, students, and professionals. Topics of interest within the scope of this lecture series include technical perspectives on military applications of AI, philosophical enquires into human control and human agency over technologies, analyses of international law in relation to (military) AI, including international humanitarian law and international human rights law, and interdisciplinary contributions related to these topics.