Annual Toogdag
Fifth Annual NNHRR Conference
Toogdag 2022

Human Rights in (Times of) Crisis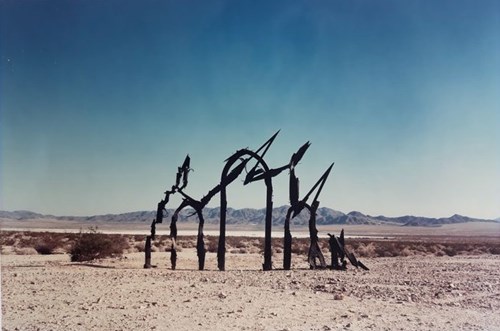 © J. Ruiter
22nd - 23rd June 2022
Hosted by Leiden University Law School, Steenschuur 25, Leiden
In-Person

Registration will close on the 12th of June. 
Conference Theme: 'Human rights in (times of) crisis.'

The theme of the Toogdag, or annual research day of the NNHRR, speaks to multiple crises we face in the contemporary world. When this theme was chosen in January, the Russian invasion of the Ukraine had not happened yet, but renders it all the more urgent. The Ukrainian crisis shakes the very foundations of Europe and its commitment to the values of democracy, the rule of law and human rights. It also profoundly affects the world at large. The human rights tragedy unfolding before our eyes confronts us with the question what role human rights and the human rights institutions we have can play in such a crisis, or are they no more than paper tigers? What inspiration can we still find in a human rights based approach?  
The same sort of questions arise in respect of several other severe and complex crises we face worldwide, such as pollution and climate change, the Covid-19 pandemic, growing inequality, the rise of authoritarian regimes in many more countries than Russia, and what we could call an information crisis, that is the manipulation by powerful state and non-state actors of access to information to create whatever 'facts' and 'truths' are deemed useful. At the same time, since the turn of the century, the idea that human rights should be central in addressing such crises has been losing ground. Major world powers have been showing increasing disdain for human rights and often do so openly, and an increasing number of countries seem to follow this trend. As such, human rights as a broadly accepted, global frame of reference seems in crisis itself. In addition, within academia human rights have also come under increasing attack. Scholars committed to human rights and social justice may have widely divergent perspectives on what human rights mean in concrete cases. This seems to be leading increasingly to severe tensions between scholars, students, and the general public, constraining debate for fear of reprisal. Such tensions may prove divisive and potentially weaken the concerted efforts needed to promote the enjoyment of human rights.
In bringing together the expertise of its members, the 2022 Toogdag of the NNHRR seeks to explore what role a human rights based approach can play to confront and overcome the above types of crises from a multidisciplinary, human rights perspective.
Preliminary Programme
Wednesday, 22 June
Pre-programme for PhDs: 15:00-17:00 + social event 
More information to follow!
Thursday, 23 June
10:00-10:30: Registration and coffee 
10:30-10:45: Welcome 
10:45-12:15: Plenary on 'Human rights in (times of) crisis' 
12:15-13:30: Lunch break 
13:30-15:00: Parallel Sessions organized by the NNHRR Working Groups 
Migration and Borders WG Panel 
Business and Human Rights WG Panel 
Human Rights in the Digital Age WG Panel 
15:00-15:15: Coffee break 
15:15-16:45: Parallel Sessions on the theme 'Human rights in (times of) crisis'
Democracy and Rule of Law Crisis Parallel Session
Information in Crisis Parallel Session 
Climate Change Parallel Session 
COVID-19 Parallel Session 
16:45-17:00: Tea break
17:00-18:00: Keynote speech and Q&A

Dunja Mijatovic, Commissioner for Human Rights of the Council of Europe (TBC) 
18:00-19:00: Reception
Confirmed Speakers: 
Prof. Karin Arts (Erasmus University/ISS)
Dr. Saskia Bonjour (University of Amsterdam)
Debadatta Bose (University of Amsterdam)
Dr. Pola Cebulak (University of Amsterdam)
Dr. Silvia de Conca (VU Amsterdam)
Dr. Eliana Cusato (University of Amsterdam)
Dr. Lorenzo Dalla Corte (Tilburg University)
Sarah Eskens (VU Amsterdam)
Dr. Julie Fraser (Utrecht University)
Dr. Mariana Gkliati (Radboud University Nijmegen)
Dr. Laura Henderson (Utrecht Univeristy)
Marlies Hesselmann (University of Groningen)
Lynn Hillary (University of Amsterdam), Moderator
Dr. Katrien Klep (Leiden University)
Dr. Jasper Krommendijk (Nijmegen University)
Prof. Rick Lawson (Leiden University)
Prof. Ingrid Leijten (Tilburg University), Moderator 
Isabella Leroy (VU Amsterdam)
Dr. Jan-Peter Loof (Leiden University)
Prof. Tarlach McGonagle (UvA and Leiden University)
Dr. Philip Paiement (Tilburg University)
Dr. Jennifer Sellin (Maastricht University) 
Natalia Skowronek (Radboud University)
Prof. Lieneke Slingenberg (VU Amsterdam)
Dr. Lillian Tsourdi (Maastricht University)
Prof. Marijke ter Voert (Radboud University)
Dr. Karin de Vries (VU Amsterdam)
Dr. Margaretha Wewerinke-Singh (Leiden University)

The Toogdag 2022 is hosted by: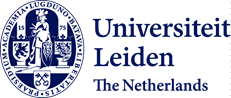 Conference Partner: