[Apply now] Nuffic MENA scholarships for law courses for young professionals
Published 22 September 2020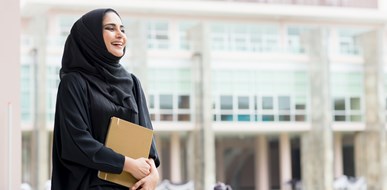 The T.M.C. Asser Instituut invites young professionals from Egypt, Iran, Lebanon and Libya to apply to the Nuffic MENA Scholarship Programme (MSP).
With a scholarship you could attend one of two upcoming law courses, organised by T.M.C. Asser Instituut and partners:
-        A two-week summer law programme on International Criminal Law (24 May – 4 June 2021, provisional date); or
-        A two-week summer law programme on International legal & comparative approaches to counter-terrorism (7 -18 June 2021, provisional date)
For more information on these courses, click here, and you will see information on previous editions (2020).
The scholarships will be awarded by Nuffic, in a competitive selection of highly motivated professionals who are in a position to introduce the newly-acquired skills and knowledge to their employing organisation.
The final application deadline is: 13 October 2020.
About the MENA Scholarship Programme (MSP):
The MSP contributes to the democratic transition in participating countries in the Middle East and North Africa region. It seeks to build capacity within organisations by enabling employees (45 years and younger) to participate in short courses in various fields of study. Particularly women are encouraged to apply.
Before you start with your NUFFIC application, please read the following important information first:
1)      Please check if you are eligible for Nuffic MENA Scholarships (Click here). For these two law courses, candidates from Egypt, Iran, Lebanon and Libya are eligible.
2)      Make sure that both your motivation and employer statement are clearly aligned to the Embassy Country Focus. Click here for more info. Applications that show no relevance will not be eligible.
3)      Employer statement: All applications must be supported by an Employer statement, and only the prescribed Nuffic format for this will be accepted as a valid document. The motivation by your employer indicates the relevance of the training to you as an employee, and to the organisation you work for. The information in this document will be assessed by both the Asser Institute and the embassy. The Employer statement should be uploaded as 1 single PDF and should consist of the following segments:
-        A declaration by your employer (Permission to participate)
-        Data about the organisation/candidate, including indications regarding the relevance.
-        Plan of activities containing clear goals and deadlines.
If your application meets all the course admission requirements and the MSP eligibility criteria, you can be nominated for a scholarship by the Asser Institute. Nuffic and the Netherlands embassies will thereafter consider these nominations for funding. 
If you need more information and are interested to apply, please contact us at educationtraining@asser.nl