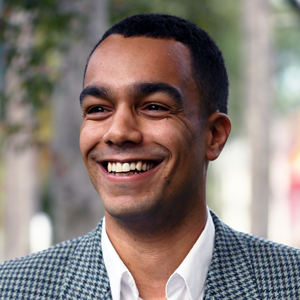 Dr Carl Emilio Lewis
Researcher

Department:

Researchers

Research strand:

Public interest(s) inside/within international and European institutions and their practices

Main fields of interest:

International Adjudication

International Human Rights Law

International Legal Theory

Philosophy of Law

Public International Law
Profile
Carl Lewis is a researcher in International Law at the T.M.C. Asser Institute. His research currently focuses on Public International Law, International Human Rights Law (with a specific focus on issues raised by Neurotechnological advancements) and international adjudication. He obtained his PhD at Tilburg University with his thesis 'Public International Law and the Pursuit of Universality', holds an LLM in Public International Law from Leiden University, and an LLB in European Legal Studies from the University of Westminster (first class honours).
Carl has extensive teaching expereince, having taught courses on Public International Law, Comparative Law and Legal Philosophy, amongst others, both at bachelor and postgraduate level at the University of Amsterdam (UvA) and Tilburg University. He has also supervised LLM theses in Public International Law at both the UvA and Utrecht University.
In addition to his teaching experience, Carl is the founder, producer and host of the Hague Courts Dialogue Series Podcast.
Publications
CE Lewis, 'The European Court of Human Rights and Its Search for Common Values' (2023) 4(2) European Convention on Human Rights Law Review 179-220 - https://doi-org.proxy.uba.uva.nl/10.1163/26663236-bja10063
LA Castellanos-Jankiewicz, CE Lewis & M Schneider, 'The Sovereignty of Sharing: An Interview with Michael Fakhri.' (2023) Opinio Juris - http://opiniojuris.org/2023/07/06/the-sovereignty-of-sharing-an-interview-with-michael-fakhri-part-i/
Related news