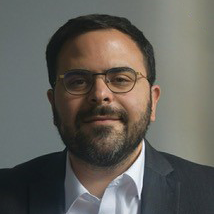 Dr Stavros Evdokimos Pantazopoulos
Researcher

Department:

Researchers

Research strand:

In the public interest: accountability of the state and the prosecution of crimes

Main fields of interest:

International Criminal Law

International Environmental Law

International Human Rights Law

International Humanitarian Law
Profile
Dr Stavros Evdokimos Pantazopoulos is a Researcher in International Law within the Research Strand A: 'In the public interest: accountability of the state and the prosecution of crimes'. Stavros is also a post-doctoral researcher with the Toxic Crimes Project of the Erik Castrén Institute at the University of Helsinki, a Teaching Fellow with the University of Amsterdam, and a Fellow of the Athens Public International Law Center. He is a founding member of the Environmental Peacebuilding Association and the Chair of its Law Interest Group. Stavros is a member of the World Commission on Environmental Law and an editor of the European Journal of Legal Studies. His research focuses on the legal aspects of environmental protection during and after armed conflict.
Prior to joining the Asser Institute, Stavros was the Legal and Policy Analyst of the Conflict and Environment Observatory, a UK-based NGO aiming to raise awareness of the environmental impacts of armed conflict. He was the Principal Investigator of the Knowledge Management Fund project 'Enhancing corporate environmental responsibility in conflict-affected settings within the framework of transitional justice' awarded to the Conflict and Environment Observatory by the Knowledge Platform Security & Rule of Law Secretariat.
Stavros obtained his PhD degree in international law from the European University Institute for his thesis 'Protecting the Environment Against the Impacts of Armed Conflict'. He holds three LLM degrees in international law (University of Athens, LSE, EUI) and visited the University of Michigan Law School as Michigan Grotius Research Scholar (2016). Stavros has been a visiting researcher at iCourts (2019) and a Teaching Fellow at the Euro-American programme of SciencesPo, Reims campus (2017-2018). In 2015, he was an assistant to the then ILC Special Rapporteur on the topic 'Protection of the Environment in Relation to Armed Conflicts', Ambassador Marie Jacobsson.
Stavros has taught public international law, international humanitarian law, international environmental law, international human rights law, and law of the use of force. He has published in the fields of international environmental law, international humanitarian law, international cultural heritage law, and autonomous weapons systems.
Related news