[Interview] Researcher Rumyana van Ark: 'How the legacy of the War on Terror continues to cast a deep shadow 20 years post 9/11'
Published 30 August 2021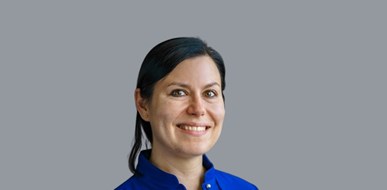 Following the events of 11 September 2001, the prevention and pre-emption of acts of terrorism became a priority for governments around the globe, both at domestic and international levels. This led to a transnational counter-terrorism campaign known as the 'War on Terror'. Twenty years on, Asser Institute counter-terrorism expert, Rumyana van Ark, investigates the legacy of this political and legal paradigm, and its implications on human rights, humanitarian law, counter-terrorism, and armed conflict. An interview.
On 11 September 2001, the world watched in horror as live on TV, a plane curved into the World Trade Centre in New York. It was the second suicide attack by plane, a short while after the first plane made the first Twin Tower collapse. What came to be known as '9/11' were a series of airline hijackings and suicide attacks committed by the Islamic extremist group al-Qaeda against targets in the United States. It was the deadliest terrorist attack on American soil in U.S. history.
A few days later, in a joint session of Congress, U.S. President George W. Bush declared: "Our War on Terror begins with al-Qaeda, but it does not end there. It will not end until every terrorist group of global reach has been found, stopped, and defeated". This speech turned out to be a catalyst in solidifying and altering international and domestic counter-terrorism and state security policies.
In her paper 'The War on Terror 20 years post 9/11', Asser Institute researcher and counter-terrorism expert Rumyana van Ark argues that immediately after 9/11, more 'traditional' counter-terrorism methods and operations were set aside to accommodate a multifront transnational counter-terrorism programme known as the 'War on Terror'. Van Ark writes: "It was within this atmosphere focused on pre-empting, preventing and muscularly responding to the threat of Al Qaeda and international terrorism (…) that the US 'War on Terror' became a defining paradigm in the decade following the events of 9/11. And although the language and most components of this 'War on Terror' are no longer in use, its legacy continues to cast a deep shadow".
As a starting point, how would you define the War on Terror?
"Domestically, states such as the United States and United Kingdom, engaged in, what we sometimes call 'legislative fever', in which existing criminal and counter-terrorism legislation was frantically updated and expanded upon, while at the same time new acts and measures were being introduced in an equally swift manner. A case in point is the USA Patriot Act, codified into law a mere 45 days after 9/11, which aimed to "deter and punish terrorist acts in the United States and around the world" and "to enhance law enforcement investigatory tools".
At the international level, through a series of resolutions and through the establishment of a new Security Council's Counter-Terrorism Committee (CTC), the UN Security Council contributed to the development of this transnational environment, in which wide-ranging and collaborative counter-terrorism measures were accommodated.
Despite these substantial legislative changes, however, considerable legal and political effort was devoted by the US in particular to construct the transnational counter-terrorism campaign known as the 'War on Terror'. As a legal paradigm, the 'War on Terror' was designed to construct an environment within which the applicability of the relevant international norms was either severely restricted, or uncertain. As a political paradigm, the 'War on Terror' was used to justify the military operations in Afghanistan and Iraq.
At the height of its 'War on Terror', the US was relying on up to 54 other states to operationalise various elements of its 'High Value Detainee' programme such as the 'extraordinary rendition circuits'. These circuits involved the transfer of, alleged members of terrorist organisations to a number of destinations where the captured individuals were detained and interrogated in a manner violating international legal standards".
Can you give an example of how this 9/11 legacy continues to be felt?
"One of the most enduring legacies of 9/11, I believe, is that there is the now entrenched perception that it is justifiable to curtail the rights of individual terror suspects, and the corollary argument that human rights provisions would limit the abilities of states to pre-empt and respond to acts of terrorism.
It is now, for instance, a lot easier for states to – through legal means, not just extra legal means – implement measures against individuals suspected of engaging in acts of terrorism, than at any other time before in history. In many respects, this has become possible because of the international, regional, and domestic responses to the events of 9/11.
In the past few years, the deprivation of citizenship of suspected foreign fighters, such as the British-born, Shamina Begum, has become part of the counter-terrorism toolkit of states such as the United Kingdom, Australia and the Netherlands.
This taking away of nationality has severe consequences for the individual, and you can wonder about the efficiency of the measure. The expulsion of a citizen from society by taking away his or her nationality may have great symbolic power, but that does not nullify potential security threats or decrease the risk of terrorism across the world.
In my view, a measure such as this would have been unpalatable and unjustifiable before 9/11. But the persistent intertwining of security, immigration and preventative criminal justice measures, since then, have culminated in measures such as this one".
In your paper you describe that states are now using a security-based framework for today's counter-terrorism efforts, rather than a criminal justice framework.
"This intertwining of security measures, immigration legislation and the criminal justice framework has its roots in the days immediately following after 9/11. For example, the language and measures advocated within UN Security Council Resolutions 1368 and the highly influential 1373 adopted on 28 September 2001 as well as the domestic responses that followed are an important starting point for reflection and assessment of these roots. Both of these resolutions reaffirmed the 'inherent right of individual or collective self-defence' of states. Both also expressed readiness and determination by the UNSC to take 'all necessary steps' to combat all forms of terrorism. Resolution 1373 specifically urged states to intensify the exchange of operational information, and to cooperate to prevent acts of terrorism particularly through bi-and multi-lateral arrangements and agreements.
Further, Resolution 1373 made an express link between refugee status and terrorism, by noting that states should ensure that terrorists do not misuse refugee status. This Resolution is seen as one of the drivers behind the post 9/11 trend to rely on immigration provisions and, in particular, those relating to transfers and detention, as well as the more widespread use of asset freezing and other financial measures as part of states' modern counter-terrorism toolkit.
Instead, however, the roots of the ever expanding counter-terrorism framework took deep hold. Having borrowed, extended and/or relied on both preventative and responsive measures from immigration law, public or constitutional law, security legislation and criminal justice, the growth of the national security and counter-terrorism apparatus continues unabated". 
What challenges do you think still remain, nearly 20 years since 9/11, in the realm of international counter-terrorism and the rule of law?
"Now that the memories of the September 11 attack are starting to fade, we really need to reflect on how much the world of counter-terrorism, security, and human rights has changed, because of the events that took place on that day.
Security policies, strategies and measures should be grounded firmly in respect for human rights and the rule of law. Therefore, I think one of the biggest challenges that remains, is for human rights institutions and bodies to find their voice again, and to push for more transparency and accountability by states; this is key to ensure a practical and effective enforcement of rights. This is very important, because what tends to be often lost in discussions on the application of security and counter-terrorism measures is the fact that all the various human rights instruments were ultimately written, agreed upon and ratified by states themselves.
And within these instruments that states have allowed themselves flexibility in times of national emergencies, to limit proportionately and when strictly necessary, certain rights. There is a consistent misperception since 9/11 that you cannot engage in effective counter-terrorism and security unless you severely restrict or even ignore human rights provisions. But the human rights framework does not prevent or stop states from engaging in counter-terrorism and security measures. This misconception needs to be constantly challenged".
Last week's advanced summer programme that you're leading focused on counter-terrorism. Why do you think a programme like this is important and can be worthwhile?
This year, with the anniversary of 9/11 coming up, I strongly felt that we needed to take stock of where we are 20 years on. What perhaps has changed for the better or (much) worse in the context of engaging in counter-terrorism measures, security and enforcement, and respect for human rights? And what work still needs to be done?
We also need to keep in mind the various legacies of 9/11, and the fact that these are still felt twenty years on. Ever since the collapse of the Twin Towers, the US has engaged in a never-ending military campaign on a variety of fronts. Although Barack Obama announced on 23 May 2013 that the 'War on Terror' was over, in 2017, President Trump expanded the US military presence in Afghanistan. Only recently have the US withdrawn from Afghanistan. Some of the consequences of this withdrawal are already crystalising and others will likely be felt for years to come.
And 20 years on, it can be easy to miss some of the other impacts and influences of the War on Terror paradigm. France, for example, has been engaged in a 'never ending war in the Sahel' for over ten years, and the end is not in sight yet. To justify the length and engagement in the Sahel, France is using very similar legal arguments to those raised by the U.S. after 9/11.
As I've mentioned before, there's a number of counter-terrorism measures that we wouldn't have considered possible before 9/11, which have now become acceptable, normalised. Unpicking these, reflecting on and challenging them was a core aspect of our course. More importantly, the course facilitated a (virtual) discussion space, in which we used our different viewpoints, backgrounds, experiences and areas of expertise, ages, and our memories of the events on the day to examine the impact 9/11 has had on us individually and personally".
Read the full paper 'The War on Terror'  here.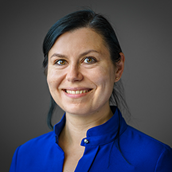 Dr Rumyana van Ark (née Grozdanova) is a researcher in terrorism, counter-terrorism and international law at the T.M.C. Asser Instituut (University of Amsterdam) within the Asser research strand 'Human Dignity and Human Security'. She is also a senior coordinator and research fellow at the International Centre for Counter-Terrorism (ICCT – The Hague). She is currently part of the consortium team of experts within the European Commission funded Radicalisation Awareness Network (RAN) as well as part of the team evaluating the operation of EU Directive 2017/541 on Combatting Terrorism.
Advance your knowledge on counter-terrorism
Our upcoming Masterclass entitled 'The modern foreign fighters phenomenon – repatriation, prosecution and/or reintegration?' will also deal with the theme of counter-terrorism. This Masterclass will delve into the question of how states can address the legal and policy conundrums triggered by this contemporary form of foreign fighting. All sessions in this Masterclass will be provided by the Asser Institute's core researchers on countering terrorism – Dr Rumyana van Ark, Dr Rebecca Mignot-Mahdavi and Dr Christophe Paulussen – complemented by practitioners, such as prosecutors who have tried cases of foreign fighters themselves.
You can sign up for this Masterclass here.
Interview by Megan Gethin & Zofia Kostrzewa.